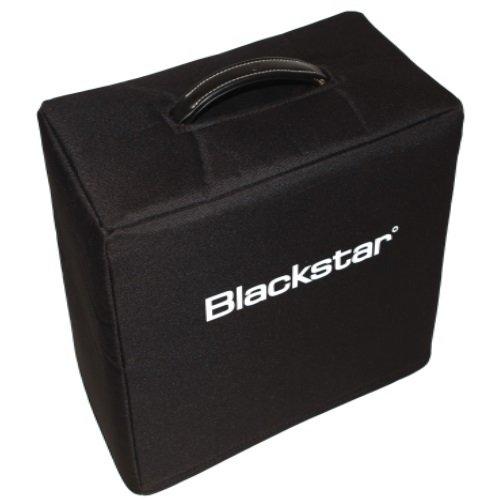 Official Blackstar HT-5R MKI Combo Padded Cover
The Official Blackstar covers are made using a very durable, 600 denier canvas outer and a black velcrotex backed foam inner. Giving a generous 10mm (1cm) of padding. This provides excellent protection for your amp or cab. Handle openings are reinforced with a vinyl facing and topstitched for extra durability!
*PRICES INCLUDE VAT
Andy
Absolutely perfect. Great quality, looks awesome, highly recommended
Glenn
Great ! Perfect size, good thickness. Really well done ! Happy with it !
Scott
Well made and strong. Perfect, snug fit. Really pleased with purchase and would certainly buy other covers from them.
Pete
Brilliant. Perfect fit, looks good and great protection.
Neal
Excellent cover, great fit!
Alan K
Great cover , fits like a glove , looks great and well padded for protection. Quick delivery and a great price . No hesitation in recommending Hotcovers to anyone. Excellent .
John Smale
Fits snuggly and is very well padded. I've bought other covers for other amps but they were just basically dust covers, this protects it too. Great cover at a great price.
David Worcester
Very good quality product. Very good service and delivery options. Would recommend and happy to use again.
David
An excellent cover. Tough, well padded and fits like a glove. The generously sized pocket option is well worth it for power cable, footswitch and other leads and nick-naks, so that it's all kept in one place at the start and end of a session. An easy 5 stars. I have one design suggestion. As the cover is such a good fit it needs some short webbing pull tabs on the bottom opposite corners, to draw it down more easily over the amp, and at the sides near the top, to help pull the cover off without needing to tug on the area around the handle opening.
Thiago
I'm very happy with this purchase. It's very well done, well padded and looks great. I'm sure it will provide some extra protection to the amp. Got the pocket as well so I can store the footswitch and some extra cables in it.
Martin Blake
Very well made cover and a very snug fit. Plenty of padding for all the protection you need. Nice Blackstar logo on the front. That'll do nicely, thank you!
Billy
Really good quality product, perfect fit. Would recommend the extra pocket as great for storing leads & footswitch
Leighton
Just purchased a Cover to fit my Blackstar HT 5R , it fits like a glove and seems really good quality too , got the Blackstar logo on the front nice and padded very pleased with it , ordered online and delivery was really quick only a few days many thanks to Hot Covers . A ++++
James
A very good quality cover. Delivery was very quick even over the Christmas period. The pocket is well worth the money as it fits the leads and foot switch. Would highly recommend.
John
Really great product Black star logo looks fab Great cover All the best to hot covers staff.
Roger Reeve
Great fit, well padded and speedy delivery. The pocket will easily accommodate the foot switch, power cable and guitar leads.
Adam Pasco
This is exactly what I needed to protect my new amp, and prevent dust collecting round the controls. Fits snuggly, and well padded. A very nice amp cover, and carrying the Blackstar logo too.